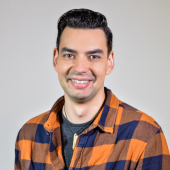 Oh, hello there :)
I'm a theoretical phonologist who sometimes worries a little too much about melodic representation. I'm currently working on my PhD at UCL. For my PhD project I work on a (diacritic-free) floating element account of Welsh mutation. I also work on Element Theory (especially laryngeal contrast in nasals, formalism, and the phonetic interface) and on various aspects of Welsh linguistics (quantity, auxiliary deletion, epenthesis). I also teach on a variety of linguistics courses (see my CV).
When I'm not doing linguistics I enjoy writing software, advocating green politics, cycling, theology, exploring the great outdoors, reading Thoreau, carving spoons, cooking, and Tai Chi Chuan. One of my long-standing dreams is to spend a year or two in a little hut by the beach, preferably in Catalonia or South America, wearing a panama hat with a hole, drinking too much cheap rose and writing bad poetry.
Recent news...
June '18: Gave a talk about the way Dual Interpretation and Saliency arise from Spell-Out at Elements Nantes
May' 18: Presented a talk on Welsh Mutation and the separation of Syntax from Phonology at NAPhCX in Montréal
Apr' 18: Gave a talk on Welsh Mutation from a modularist perspective at UConn's LingLunch
Sep '17: My new paper Melodic heads, saliency, and strength in voicing and nasality has appeared in Glossa
Jul '17: Released a new file set on figshare for my forthcoming paper on isograms in English
Jun '17: Been nominated for a Student Choice Teaching Award in the category Outstanding Support for Teaching
May '17: Presented on Non-Mutation in Welsh at the 25th Manchester Phonology Meeting
Apr '17: Presented on my current work on mutation at the UCL PhD Day
Mar '17: Gave an outreach talk based on Universal 20 at the UCL Do Something Different Day
Sep '16: Presented on epenthesis in Llansteffan Welsh at the 9th Celtic Linguistics Conference (with Caitlin Jones)
Aug '16: Successfully upgraded from MPhil to PhD student status
Mar '16: Been recommended for award of Associate Fellowship of the Higher Education Academy (:
Feb '16: Had successful ankle hardware removal surgery. No more beeping at the airport!